Services
Hall's Cleaning Solutions provides flooring and cleaning services for commercial or residential properties. Our company has over 10 years of cleaning experience and our quality work reflects our commitment to do the job to the customer's satisfaction. Our specialized services include:
COMMERCIAL FLOORING
We offer a wide range of commercial concrete services designed to add value, function, and beauty to our valued clients' commercial properties. It's typical for commercial environments to need floors which are seamless, sanitary, anti-microbial, chemical resistant, and slip resistant. Commercial flooring is usually designed to meet those requirements and offer some combination of durability, cost-efficiency, easy maintainability, and visual appeal. Quality, knowledge, and expertise in concrete finishes are our specialty. You can trust that when you choose to partner with us, you will get nothing less than the best. Our project managers will meet you on-site to assess your needs and suggest the best flooring for your specific project.
---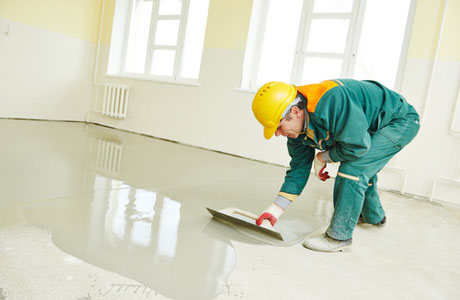 There are many choices in the finishing of concrete floors. Floors can be polished to a bright, clean look and stains and colors can be added to complement the building's architecture. There are many varieties of textures and visual effects to a concrete floor that can't be duplicated with other types of flooring materials creating the style that you want for your business.
The easy care of concrete flooring will offer a clean and attractive look. Another advantage of a concrete floor is that it is fire-resistant. This is a requirement for fire hazardous buildings and concrete floors are energy efficient. Concrete also has the ability to absorb heat or coolness. This feature helps maintain temperature swings inside and reduces the load on air conditioning or heating.
RESIDENTIAL FLOORING
Concrete floors are becoming more and more common with homeowners. Homeowners everywhere are transforming their floors into a work of art. We can turn your traditional floor into a shiny and lustrous surface that is durable and visually appealing. It's also extremely easy to maintain and keep clean. We can transform any area inside your home, garage, or provide beautiful concrete floors for entertaining in your backyard.
---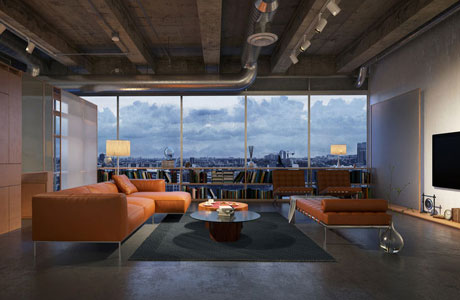 The use of residential concrete flooring is increasing. Homeowners are turning to this low-maintenance and durable material. The addition of being able to customize a design and add stains that turn the concrete into a beautiful one-of-a kind finish appeals to style conscious homeowners. Concrete is also easy to maintain with only a little sweeping and damp mopping. Another attractive feature that is sure to please is the cost efficiency of the material and the long-lasting property of a concrete floor. Concrete is also environmentally friendly and does not contain volatile organic compounds making it safer for your family. Concrete, unlike carpeting, does not allow dust mites and other allergens to build up.
Cleaning Services
Hall's Commercial Cleaning Services provides cleaning services to business and commercial properties.
---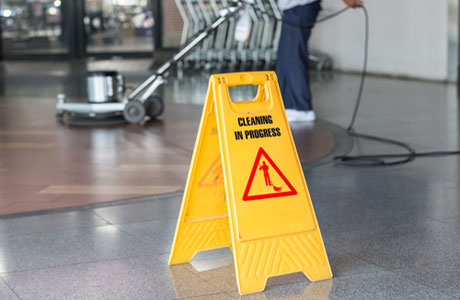 Your office is a reflection of your company. A clean office makes a good impression on your potential or existing customers and provides a healthier and more comfortable work environment for your employees. We offer superior floor cleaning and maintenance as well as other janitorial service needs your business might have.
Moisture Mitigation
It is critical to eliminate all possible movement of moisture within any concrete surface.
---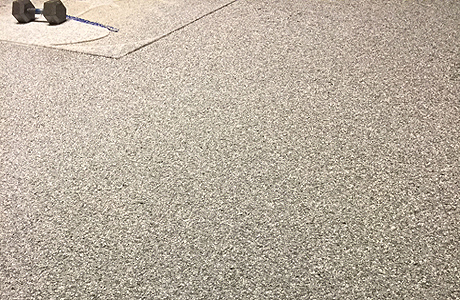 The Moisture Mitigation Process minimizes the moisture vapor emissions rate (MVER) from the concrete between the surface and affecting adhesion of non-breathable floor treatments, such as VCT and Epoxy. Our highly trained technicians are experienced to work on all sites with top of the industry materials to get the job done right. A combination of surface membranes and barriers, and moisture testing are utilized to ensure your floor is ready for any service you request.